High Value Art installations in the Capital City - Panaji
The exhibited 6 art installations costing Rs 1.34 crore ?
Add installation cost by GSIDC, maintenance cost etc
I wonder what would be its value in the international market?

I
Woman flowing hair
Art Installation Opp café Bhonsle, Panaji
Rs.16,65,000
Art by
Carl Antoa or Antao ?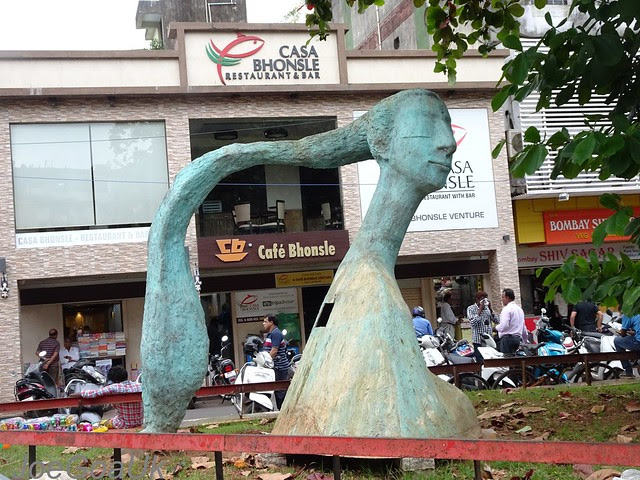 II
1,434 kg Buffalo, Indian bison
Rs.14,14,000
Artist Viraj Naik
M G Road
III
4 Wonder heads ? Miramar pavements near Bandodkar Samadhi Memorial.
4 human heads looking in 4 different directions
Dr. Jack de Sequeira Road
Rs.19,90,000
Art by Pankaj Panwar
IV
This was at CCP Market entrance. Now removed and shifted to Opp Old GMC
A cock in the bag
Rs.23,30,000
Art by Pradip Naik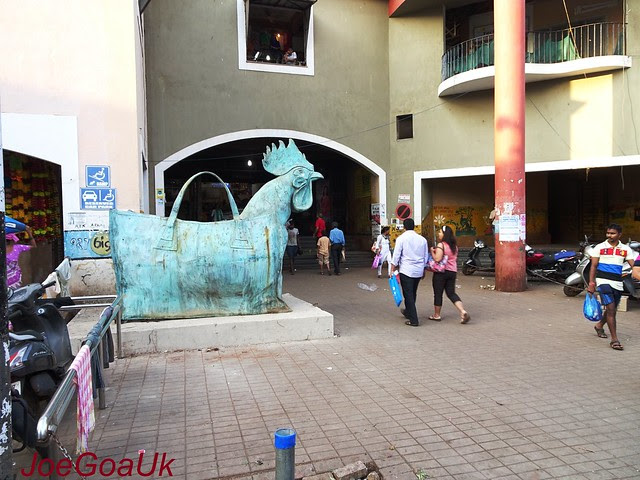 now Shifted to opp Old GMC, footpath
Now Newopdhttps
://flic.kr/p/HA2DDT GMC site
V
a male protagonist cavorting about a traditional door house.
It is prepared by G Radhakrishnan. Weighing at 5,500 kg, it costs Rs 55 lakh
Panaji Market Bus stop area, Promenade (not yet fixed/installed as of 18.11.17)
VI
City Art Installations
Arabic Horse ?
At jogger's Park Circle, AIR / Doordarshan Road, Altinho Panaji Goa.
The 571 kg art installation of Arabic horse placed at Altinho ?
made by Subodh Kerkar ? at a cost of Rs 5,71,000 ?
Also read Navhind Times for costs, artists info etc